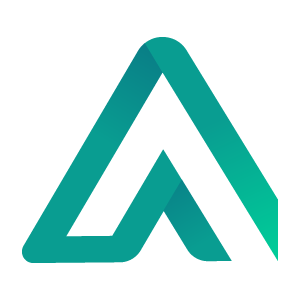 3Q 2023
POSIT and POSIT Alert, US
Quarterly Execution Metrics
The latest summary of Virtu's POSIT and POSIT Alert to highlight execution metrics and liquidity opportunities and useful application tips.
#1
Introducing Alert+ for increased liquidity capture
This new automated feature routes remaining order residuals to seek dark liquidity using Virtu's Covert Neutral algorithm. By combining POSIT Alert's block liquidity network with Covert's dark capture capabilities, Alert+ aims to increase hit rates and fill sizes during the order placement process.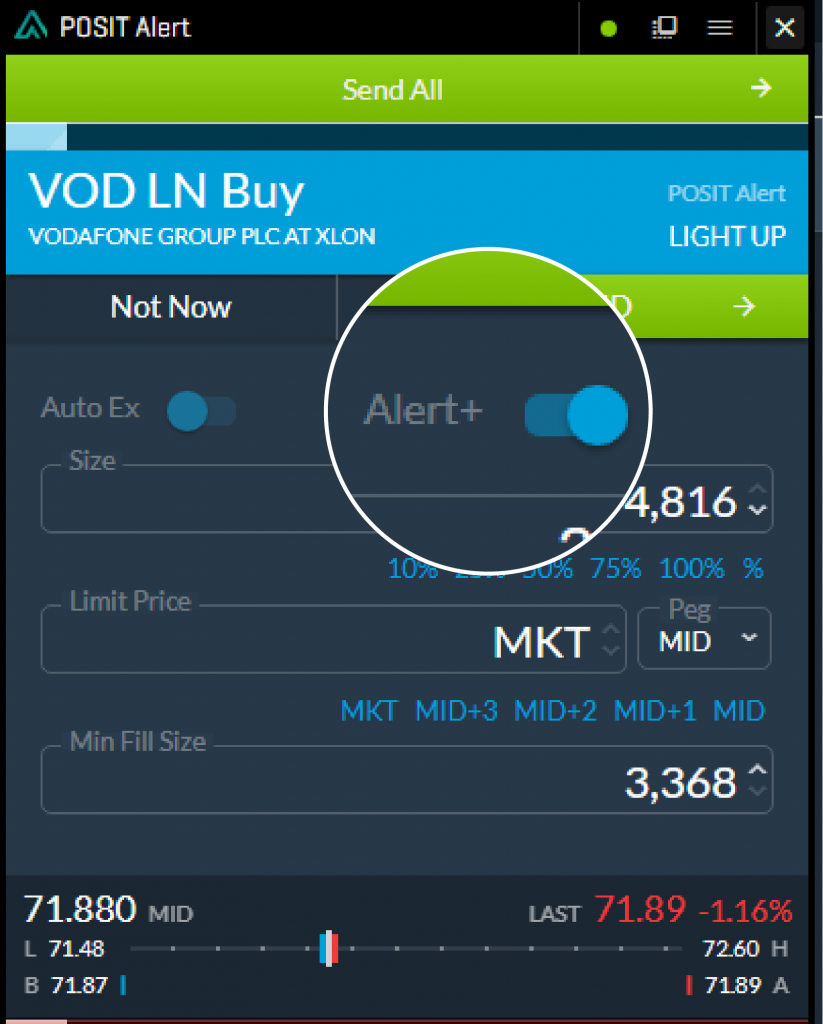 Front-end users of POSIT Alert, US with high level of urgency to complete can submit indications with a far side peg instruction.1 From the POSIT Alert ticket or blotter select the AGG peg to match at an additional price point if user limits are preventing the possibility of a midpoint match.
Note: POSIT Alert, US will always attempt to match at the midpoint price prior to matching at the bid or offer price. AGG Peg integration in Triton Valor is coming soon.

1The far side peg instruction is currently only available in POSIT Alert, US, but is expected to be available in POSIT Alert, EMEA in 2Q2021.
#2
Use AGG Peg to Boost Your Matching Opportunity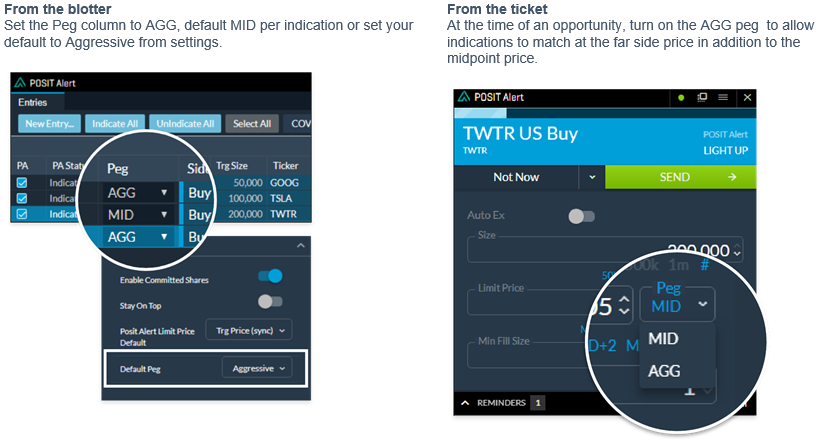 #3
Auto Ex can help maximize your chance for liquidity
Indications that have Auto Ex1 enabled take priority over standard indications, if faster matching is what you seek. User-defined Auto Ex functionality can be set in the POSIT Alert front end or from the Triton EMS2 blotter. Also available for basket orders.
Specify order size, price, and min quantity with just a few clicks from the blotter and enable AutoEx directly from the ticket after a match.
1Auto Ex is not available for POSIT Alert, Canada

2The Triton Valor implementation of Auto Ex is expected for release in 1Q2021
#4
Blocks Without Borders
New conditional liquidity opportunities in POSIT Alert, LatAm
POSIT Alert is a powerful way for traders to connect with liquidity opportunities in 38 countries. Starting this month, POSIT Alert Latam will accept conditional orders for Brazil and Mexican equities, increasing the block liquidity available to current POSIT Alert Latam front end users.
#5
Multi-view options that compliment your liquidity capture workflow
Select the POSIT Alert ticket view that best meets your needs.
Limited on-screen space, select the basic view, want more information such as market data and real-time charting then opt for the advanced view. You can also switch from dark to light themes, whichever is easier on your eyes.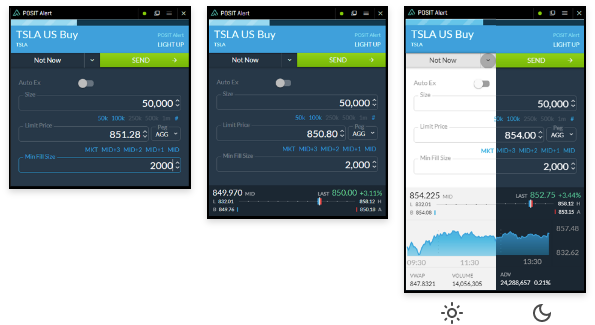 Settings icon
To personalize your POSIT Alert ticket, click on the settings icon.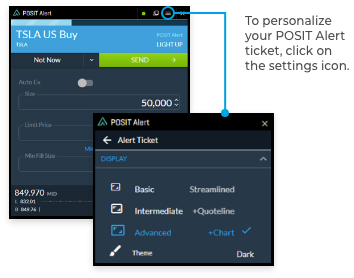 AutoEx is the top priority order
in POSIT Alert
POSIT Alert front end users (Human Users) who enable AutoEx are given invitation priority over Humans who do not have AutoEx enabled, as well as all electronic conditional orders (Electronic Users). Therefore, if there are multiple indications in the same symbol and the same side, and a contra indication enters the system, the Human user with AutoEx enabled will receive the invitation to trade first.

1AutoEx is not available for Canadian securities.
#6
POSIT Alert AutoEx Now on Triton EMS Valor
POSIT Alert liquidity capture trader tool
POSIT Alert AutoEx1 is newly available on Triton EMS Valor. Whether you access it from the POSIT Alert blotter, the POSIT Alert ticket or via the new Triton Valor desktop integration, POSIT Alert AutoEx can help you improve your workflow efficiency and responsive liquidity capture capabilities.
Select the orders you want to AutoEx:

Single securities: Highlight the orders you want to AutoEx in your Entries tab.
Multiple securities: Right-click menu allows for size and limit constraints across multiple names or your entire list.

Open the AutoEx tab and set individual AutoEx parameters (size, limit, min size).
Check the PA AutoEx box beside applicable order(s) to engage AutoEx.
#7
Gain More Control Over Your Liquidity Opportunities
To enhance client workflows, we have upgraded POSIT Alert's ITG algos to Virtu's execution algorithm suite. Our intention-based algos are built around trader intuition with simple principles in mind, driven by real-time information about a given order and the prevailing market activity. Built-in access from the POSIT Alert blotter helps you initiate execution or clean up order residuals.
Hot Keys
Quick and easy POSIT Alert blotter access to Virtu's full suite of algos.
Using the settings icon in the column header you can sort and filter by any column available on the front end (country, ADV, size and more) and add columns you want to see via that same setting option.
#8
Customizable Block Views
Features to enhance multi-order and multi-country block workflows
Sort Columns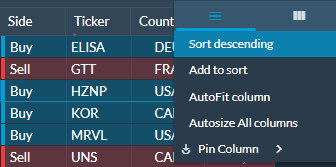 Add Columns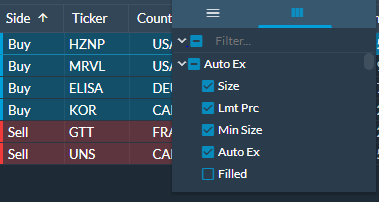 #9
Are You Maximizing Your Potential Liquidity Opportunities in Alert?
POSIT Alert's committed shares feature allows Alert to identify potential block liquidity opportunities, even when your order is working elsewhere.
With a simple cancel to your broker, you'll then be able to send a firm order through POSIT Alert. The feature is available in most O/EMS integrations.
POSIT Alert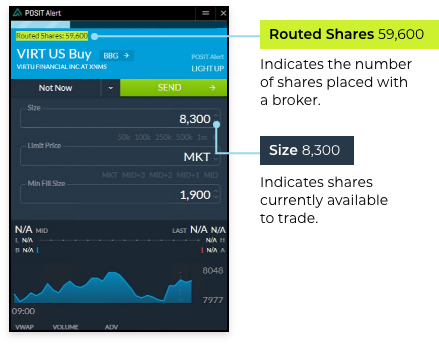 If size/available shares is lower than the POSIT Alert threshold or 0, the SEND button will be greyed out and will only be activated when shares currently routed away have been amended down / cancelled. Once those shares become available, they will automatically be populated into the Size field for editing. Contact your POSIT Alert representative to add this feature.
POSIT Alert via Triton EMS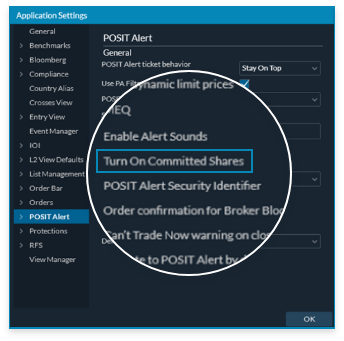 Turn on the Committed Shares functionality within Triton via the POSIT Alert Application Settings window. Through Triton you'll be able to cancel those shares routed to the broker right on the Alert ticket. Contact your POSIT Alert representative to see if your OMS/EMS supports this functionality.
Virtu's Commission Manager portal helps to centralize access to 700+ domestic and global brokers.
Connect via the Commission Manager drop down link directly from POSIT Alert's front-end and/or Triton EMS blotter.
#10
Pay Your Brokers Through POSIT Alert
Accrue
Manage your research credits through Virtu's all-in-one Commission Manager portal whenever you want.
Track Research
Central and unified view streamlines monitoring of domestic and global research broker funding, credits, budgets and balances, payments to date and more.
Allocate
View payment history, remaining balance and audit trail all in one place. Generate ad hoc reporting for internal tracking and audit purposes.
#11
More Ways to POSIT Alert AutoEx
POSIT Alert's automated execution capability now available in Triton Valor EMS
Access POSIT Alert AutoEx (PA AutoEx) from your standalone POSIT Alert or through our new integration with Triton Valor EMS.
Either way, PA AutoEx can help improve workflow efficiency and minimize the potential for missed liquidity opportunities.
Turn-on AutoEx For a Single Security or Your Entire List
Remote login capabilities ensure you never have to miss a liquidity opportunity
To access, click on 'Terminate Remote' and sign in from your current location.
#12
POSIT Alert From Wherever You Are
#13
Match with conditional orders from external electronic participants and Virtu's algo suite
Join the Transparency Conversation
Ask your broker about conditional routing.
How POSIT Alert brings potential orders together
Electronic participants, through their algorithms or other electronic systems, can route conditional orders to a conditional system or venue (such as POSIT Alert) while potentially executing smaller firm child orders on exchanges and/or other ATS/non-displayed venues.
When POSIT Alert or another conditional system or venue sends an invite message to an electronic participant, the electronic participant may cancel their outstanding firm and conditional orders and respond with a firm-up order to the system or venue that sent the invite message.
For a potential match against an electronic participant, POSIT Alert front-end users (human participants) will receive an invitation to send a firm up order first.
When multiple conditional orders from human and electronic participants are present on the same side and same symbol, POSIT Alert will give invitation priority in the following order: human participant with Auto-Ex enabled, human participant without Auto-Ex enabled, electronic participant.
The POSIT Alert front-end user must hit SEND to trigger an invite message to be sent to an electronic participant, otherwise, no information is disseminated.
The notification ticket indicates to the POSIT Alert front-end user that the contra is an electronic participant.
Auto Ex is not available for POSIT Alert, Canada nor in EMEA
One-click access to 45+ popular Bloomberg commands and content.
#14
Help Your Liquidity Work, Flow
Bloomberg shortcut from POSIT Alert
AVAILABLE BLOOMBERG COMMANDS
Create your own custom trading style hot buttons, edit easily directly in your settings and toggle between shares and % as needed, with one-click.
#15
Save time with quick size buttons
POSIT Alert
POSIT Alert is a global and anonymous block indications network, delivering block liquidity each day to subscribers' desktops in 38 countries around the globe. Buy-side traders use this solution to maximize liquidity, minimize information leakage, and reduce market impact by matching at the midpoint without the need for negotiation.